With Princh Manual Release (secure release) your patrons will be able to release their print jobs from a tablet.
Follow these settings in order to set up the tablet to Manual Release.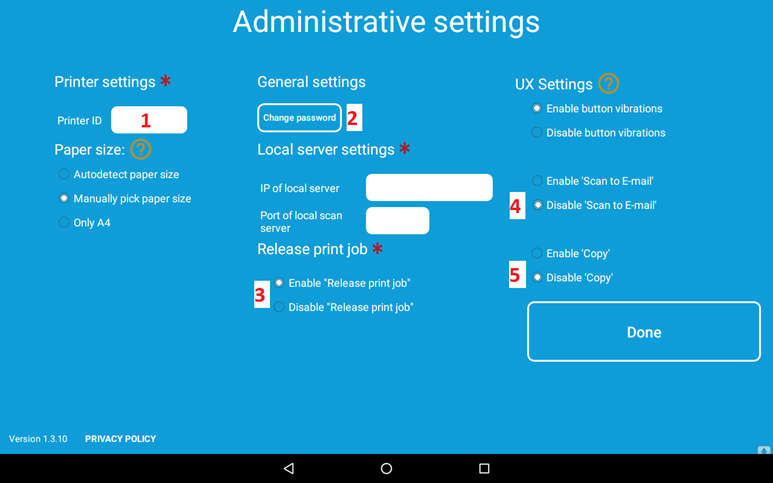 The first box is where you enter your printer's ID for the printer where you want to activate our Manual Release feature.
Change the password for future access to the administrative settings. Princh won't be able to recover this password, so make sure you set a password that you can remember.
Enable "Release print job". When doing this, a small window will appear asking for an email and a password. This needs to be the same credentials as used when you log in at admp.princh.com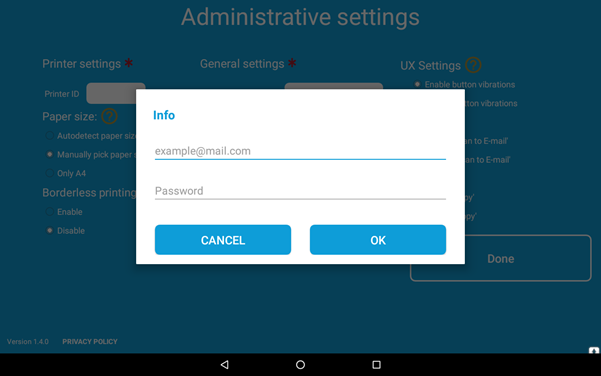 When the email and password have been entered click "OK". If the email and password are correct it will go back to the administrative settings. If it's incorrect you will have to try again.
Next, disable the "Scan to E-mail" and the "Copy".
When all the settings have been set you can click on "Done" which should lead you back to the homepage of the app where there now is a button to release print jobs.