Report a problem on the admin panel dashboard if the print job does not go through as expected.
If the print job does not come out as expected you can report this error to Princh so we can investigate and improve our service.
To do this, follow these steps.
1. Log in to your admin panel. (admp.princh.com)
2. Find the print job you want to cancel, on the Dashboard under "Today's activity".
3. Click the checkbox on the print job and select "Report error" on the top right.

4. This box will pop up.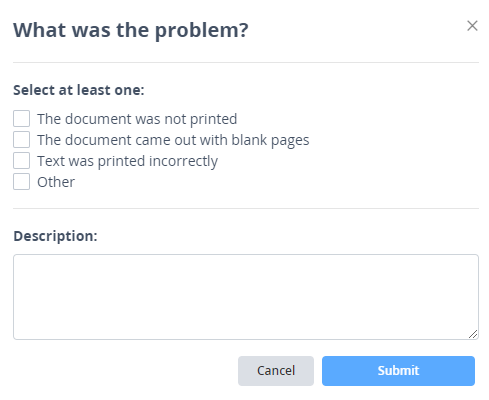 You will have the option to select between one or multiple options for what the issue was.
If you would like to submit a description to expand on the problem that occurred you can do this in the text box at the bottom.