It is possible to cancel the payment up to 72 hours after the printing has been done.
You can "Cancel payment" on a print job, and this will automatically refund the patron's money. If it has been longer than 72 hours then it will be no longer possible to have the money refunded through Princh.
Log in to your admin panel. (admp.princh)
On the Dashboard under "Today's activity", find the print job you want to cancel.
Click the check box on the print job and then click "Cancel payment".

This box will show up.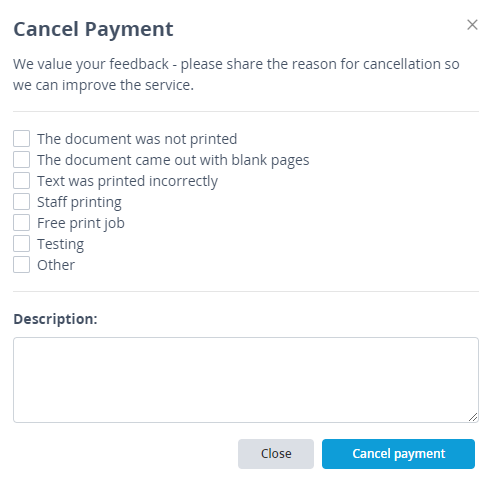 You can choose to submit a reason for why you are canceling a print job or you can skip this step and simply cancel the payment by clicking the "Cancel Payment" button.