Before you can use the Princh Manual Release (secure release) feature from a tablet you have to activate the feature on the printer.
You can activate the Manual Release feature for your printer in your Princh Admin Panel.
Log in as an admin at admp.princh.com
Go to "Locations & Printer".
Find the printer that you want to activate Manual Release on and click "Edit".
Scroll to the bottom of the settings page until you find the "Printer privacy settings".
Click on "Enable manual release..."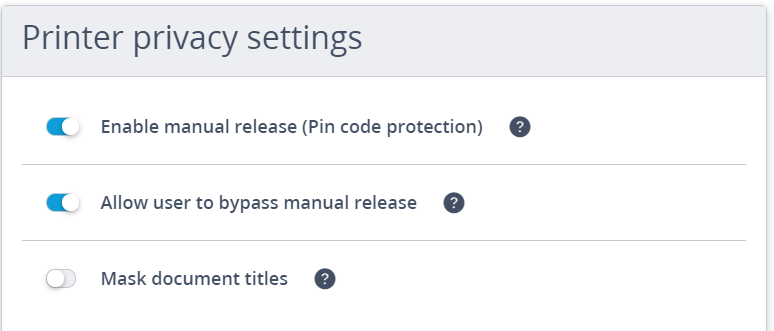 Now the Manual Release function is activated for that printer. Here you can also select if the patrons are allowed to print without a code or if all print jobs have to be manually released.
Now you need to set up the tablet in order for your patrons to be able to enter a release code.
You can find a guide for that HERE.