Here you are able to change the printing prices, the formats available and everything else regarding the printer
With your Admin account, log in to your Princh Admin Panel. (admp.princh.com)
In the menu, go to "Locations & Printers".
Find the printer you want to change the price for, and click "Edit".
The new window that opens up gives you access to the settings for the printer.


Printer Settings:
Printer ID - This is automatically set from the Princh backend.
Printer Name On Server: This is automatically obtained from the printer itself.
Printer Model: This is automatically obtained from the printer itself.
Public Printer Name: This is the name that is going to show for the users when using this printer. Therefore, make sure the name makes sense. You can change this to whatever you prefer.
Location In Building: In this field, you can explain where the printer is located. If the printer is easy to find, you don't have to put anything in here.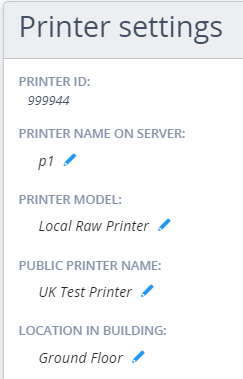 Formats and Prices:

Next up, you can set the printing prices for the different formats your printer is offering.
Depending on where you're from, you will have different format options.
In order to activate a format, you have to set a price in it. If there are no prices applied, then the format is not going to show as an option during printing.
UK EXAMPLE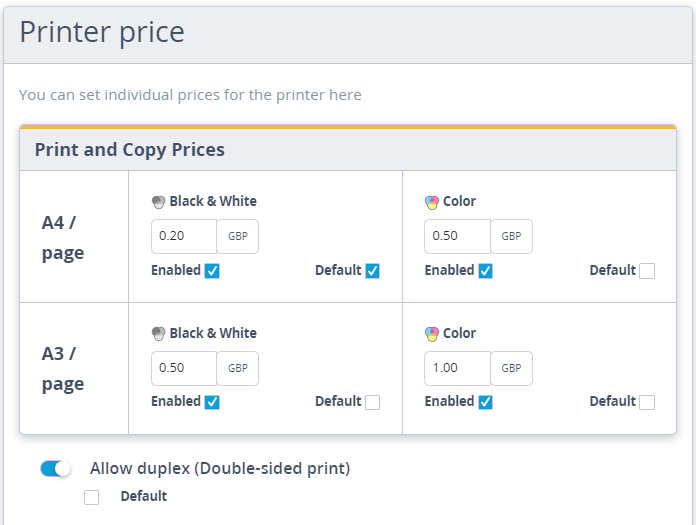 US EXAMPLE