Princh offers more than 10 different languages to choose from
When you're in the Princh printing window on a computer, you can change the language in the top right corner. If you're using our software for public PCs the language is automatically determined by the language on the PC. However, you still have the possibility to change the language if necessary.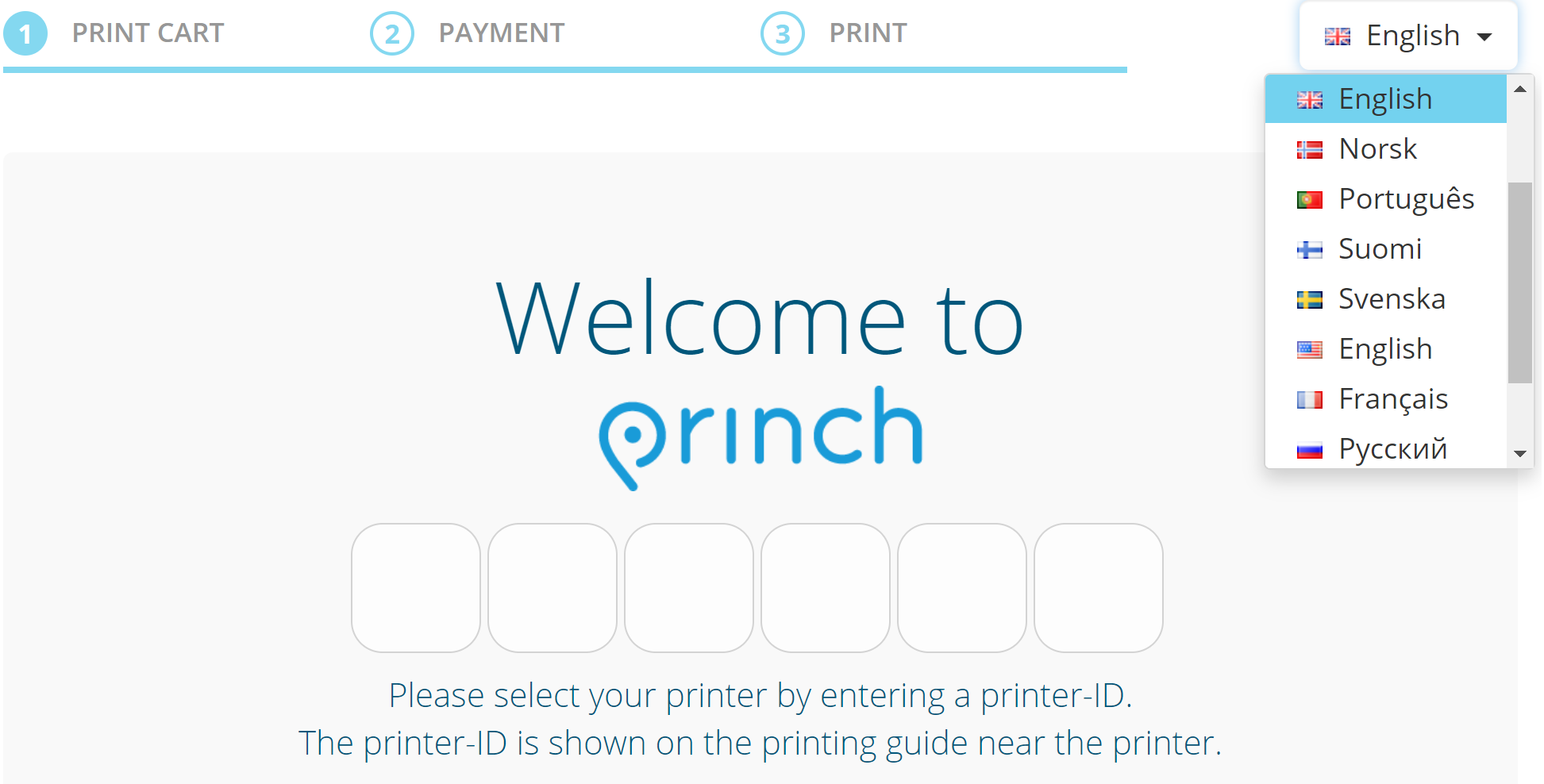 If you're printing from the Princh iOS or Android app for phones and tablets, the app will automatically choose the language that has been set as default for your phone. Therefore, to change the language in Princh, you must change the language of the device.