You can follow the guide beneath to see how Copy & Scan is configured.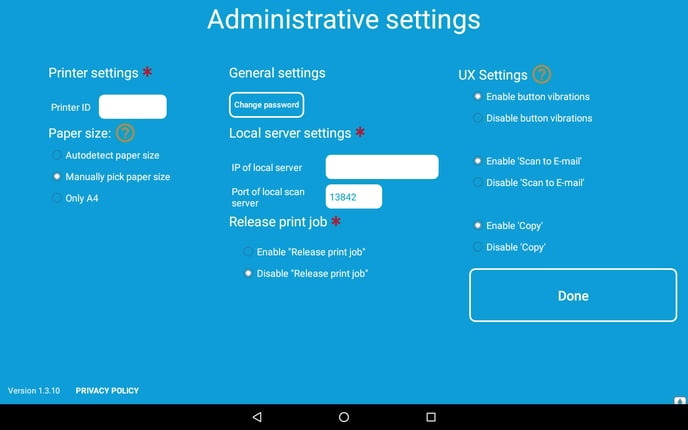 Printer ID: The ID of the printer which is being used to copy and scan.
Paper size: We advise to set this as manual, as many printers can't autodetect.
General settings: You MUST set a password in order for the app to work.
IP of local server: Here you put your printer servers IP address.
Port of local scan server: This is always 13842.
Release print job: This option is only necessary to change if you have the release function activated for print jobs.
UX Settings: Here you have the option to activate button vibration, scan to email and the copy function.
When all the settings have been changed go ahead and tap the "Done" button.