This guide explains how to add a printer to a location and configure the prices and settings
When signed in to the Princh Administration Panel as an admin user, open the Locations and Printers page using the menu on the left.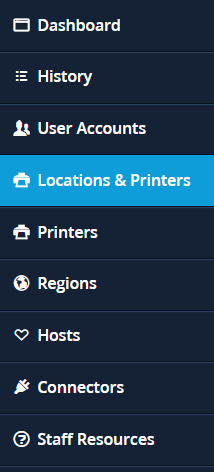 Click the "Add new printer" button on the location you would like the printer to be added to.

From the list of available printers, click "Add" on your desired printer. The list only shows printers that are not currently assigned to a location, including newly created printers. For information on how to create a new printer, follow THIS guide.

Click "Edit" on the newly added printer
First, edit relevant descriptions such as name and location in building to make it easy for your users to identify the printer.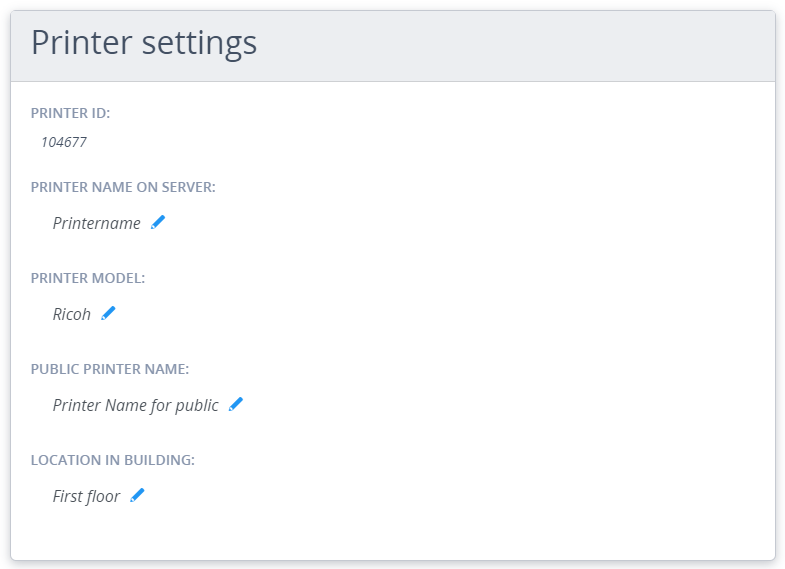 Then, scroll down and enter the price for each option you want to offer your users. Press enter after entering each price in order to save the change. Options that are not available on the printer must be disabled using the checkbox underneath the price field.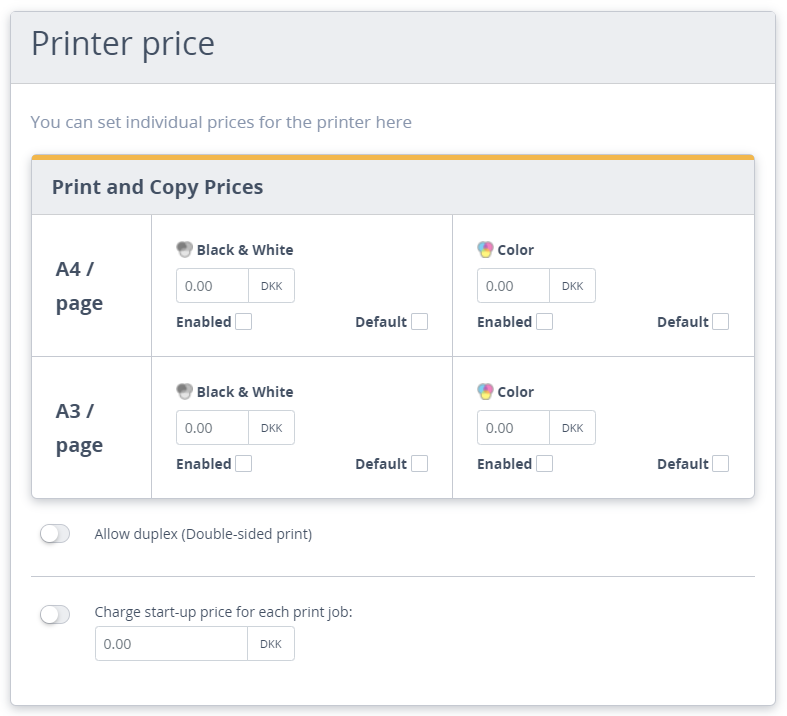 Be sure to also select whether the printer should allow duplex printing or not. If a fixed start-up price should be charged for each order, you can set it here as well.
At the bottom of the page, you will find the privacy settings. Here you can select whether the printer should use manual/secure release and whether titles of documents submitted to this printer should be masked when viewed in the Administration Panel.

When done, simply close the window.